H2B Group szuka Inżyniera Robotyka do projektów swoich klientów!
Mamy Klientów z wielu branż, i wielu miejsc w Polsce i Europie!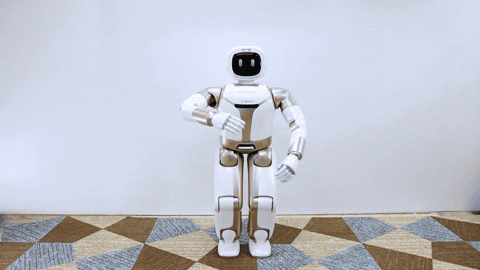 Więc nawet jeśli uważasz, że niektóre wymagania Ciebie nie dotyczą to i tak aplikuj! Albo umiesz więcej -  Bądź pewien, że dopasujemy projekt pod Twoje umiejętności i wymagania!
Szukamy ambitnych osób chcących rozwijać swoje umiejętności. Oferujemy przede wszystkim elastyczność w dopasowaniu projektu. Nasze naturalne środowisko to branża IT, więc jeśli chciałbyś poznawać tajniki języków programowania jesteśmy w stanie Ci pomóc i wesprzeć Cię w nauce, np. mentorem, w wybranej technologii!
Niektóre z naszych wymagań:

pełna dyspozycyjność i gotowość do częstych wyjazdów w kraju i za granicę,
wykształcenie kierunkowe, preferowane specjalności: automatyka, robotyka,
umiejętność programowania minimum jednego z poniższych robotów przemysłowych - ABB, KUKA, FANUC, COMAU, MITSHUBISHI EL.
dodatkowy atut znajomość robotów Yaskawa,
minimum roczne doświadczenie na podobnym stanowisku (robotyk, automatyk)
umiejętność czytania dokumentacji technicznej,

angielski - komunikatywny
Przykładowe obowiązki:

programowanie robotów przemysłowych,
uczestnictwo przy uruchamianiu nowych linii produkcyjnych,
optymalizacja pracy robotów oraz wdrażanie zmian,
analizowanie problemów związanych z systemami zrobotyzowanymi oraz planowanie działań korygujących,
programowanie robotów offline w programie np. Process Simulate (lub innych)

Wyślij CV!
Odezwiemy się do Ciebie! 
Department

Tech

Monthly salary

PLN5,000 - PLN18,000
Already working at H2B Group?
Let's recruit together and find your next colleague.